Creative Together
April 1 @ 12:00 pm

-

4:00 pm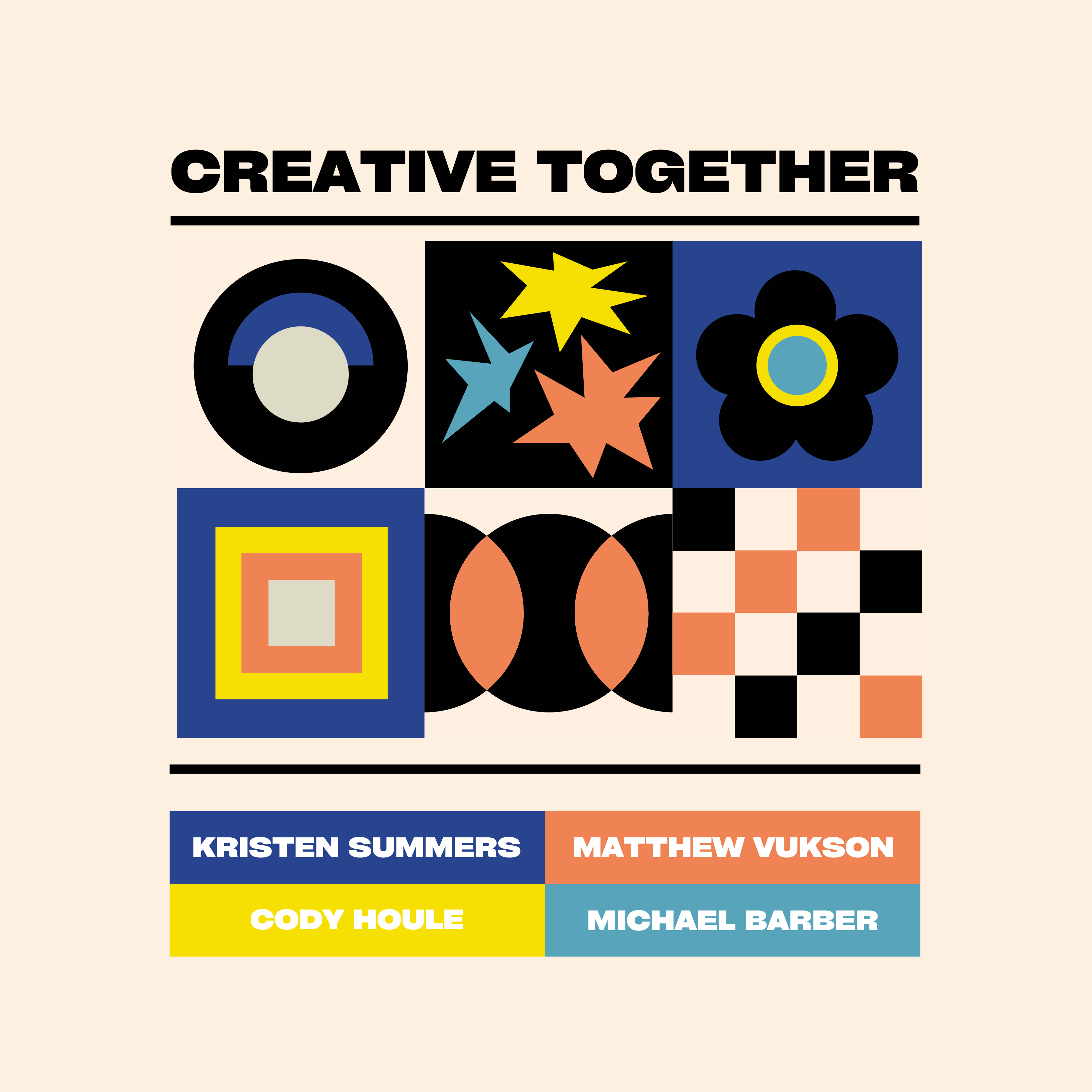 Thursdays to Saturdays 12pm – 4pm
April 1st – September 30th 2023


I'm a Mohawk artist living in Port Dover, Ontario. My work examines the dark realities that are rarely spoken. Memories and thoughts are never clear and my paintings reflect the layers that hide or protect our past, the things we cherish, and the things we'd love to forget. Quite often in life, things that are out of our control have such impact on our lives, not physically really but emotionally, and we carry them with us forever. The good and the bad both weigh us down and fill us up, to the point that there's no room left. Then one day, something happens that forces you to shift things, reposition and prioritize the weight to a more manageable point for the time being.
I paint on mahogany plywood and use a mix media approach. Resist techniques are used with the paint application. Gouging and scratching is done with various hand tools to scrape the work and expose the earlier layers to create a sense of time. Images are applied to the work by using a self developed printing technique and manipulating the cut after various applications.
The creation of a piece is a very physical activity. I get lost in the painting and struggle between layers, caught in a dilemma of exposure and protection. It's an exhausting process and yet I find it so satisfying.
@michaelbarber_art
Tlicho Dene Matthew Vukson from Brantford, ON. Matthew is a bead artist that specializes in the two-needle method and founder of 7th Fire Beading Designs.
His work involves beading subject matter regarding traditional and contemporary practises through the lens of past, present and future. He has always been around beading; the love of traditional culture and its rich legacy has been passed down to him through his ancestors and women in his family.
Matthew likes to share stories that are told by ever changing patterns and colours. He uses the healing power of art as a form of reclamation and reconciliation. The artistry, spirituality and empowerment of beading are his lifelong personal and research interests.
@senoirmatthias
Sg.:no (Hello)
Kristen ni' gya:s.h
My name is Kristen and I am a self taught artist and have been painting for roughly 20 years. I have used it as a method for healing, self expression, and bringing awareness to Indigenous daily life issues. Most recently creating art that embodies body positivity for self love in the beauty of nature by incorporating florals and the magical entities that arises in the night sky.
I've had a few of my art pieces displayed in various art shows and galleries around Six Nations over the years and with the popularity of social media I have gotten more exposure on the platforms which have lead to many collaborations with artists throughout turtle island.
My healing journey has taught me to open up and share my gifts more with the world and I embrace my gifts. I continue to grow and heal along side my artistic abilities.
Nya:w.h (Thank you)
@she.who.paints_
Cody James Houle (he/him) is an Anishinaabe independent artist based out of Brantford. Raised in an unsafe home in the small military city of North Bay, Ontario, Houle had to generate his own sense of security and sustain his survival through a deeply intimate connection to nature and his heart's desire to create something meaningful in this life. Growing up with intergenerational trauma and colonialism, Houle felt shame and guilt about being Native; now, his art allows him to show pride and strength in being an Indigenous man.
A self-taught painter, Houle has been active in the arts community for five years— since realizing he enjoyed the visual art form when he started creating at the age of 31. While drawn to abstract visualizations and animate florals, it is the woodland paintings that resonate most for Houle and his sense of his culture. Houle believes it is important to share art to inspire hope and encourages anyone (especially youth!) to create for the sake of creating.
In my work, I wanna continue to discover the artist I can be. I wanna continue to push the boundaries of what is thought to be Indigenous Art. Capturing nature through my eyes, exploring emotions through abstracts, and telling my own personal story through my woodland art.
Miigwetch
@houlefineart
Related Events